CSR
Strategic Direction
Daewoo E&C is practicing philanthropic activities in various areas in order to change the world through love and action. In particular, the residential environment improvement project, which takes advantage of the characteristics of the construction industry, has been selected as a representative social contribution program and has been implemented since 2001. The Daewoo E&C Social Volunteer Corps, led by executives and employees, conducts relay volunteer activities to improve the environment of local communities, donate talents, and share with the underprivileged.
Daewoo E&C Social Volunteer Corps
Love grows by sharing. Daewoo E&C Social Volunteer Corps
The symbol, which embodies hugging each other, means the warm heart of Daewoo E&C to share love.
Symbol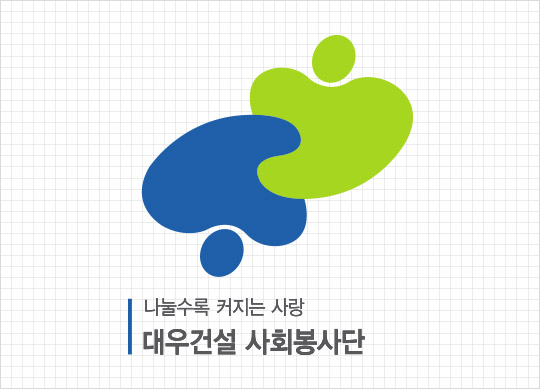 Slogan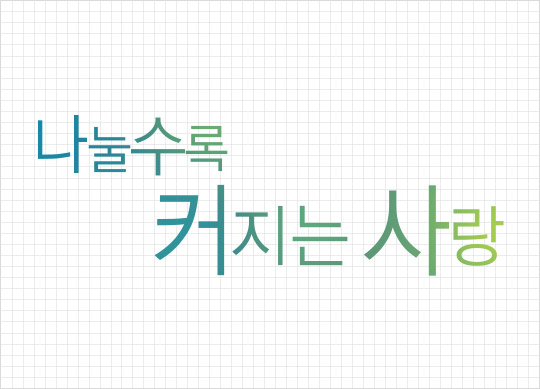 Social contribution focus target focus field
Daewoo E&C considers social contribution as an important value and focuses on improving the residential environment of low-income families in order to contribute to the local community. We continue to clean up the community environment at domestic&foreign workplaces and have been donating and supporting for financially difficult neighbors.
Focus target

Residential safety vulnerable groups
Community Society (domestic&international workplaces)
New overseas entry country
Key area

Improvement of Residential Environment
talent donation
Sharing Activities
Social contribution activities

Relay volunteer work
Remodeling old facilities
Donating employees' collected coins
Social contribution activities with employees' families
Organization
Since 2007, we organized the Daewoo E&C Community Service Corps that includes social service teams,
sites at home and abroad, and business divisions to encourage employees to participate in various volunteer activities.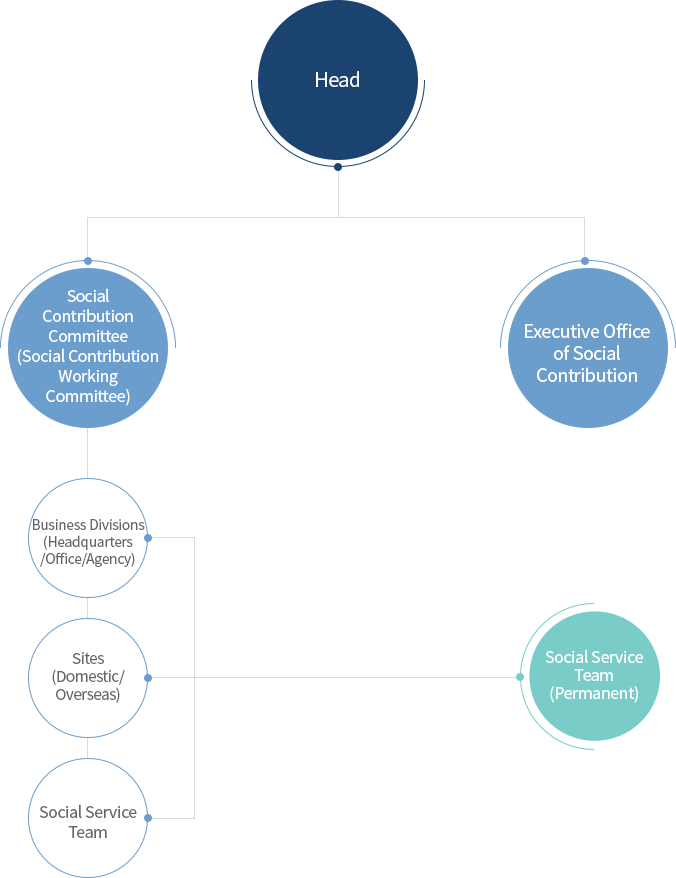 Head

Social Contribution Committee(Social Contribution Working Committee)

Business Divisions (Headquarters/Office/Agency)
Sites (Domestic/Overseas)

Social Service Team(Permanent)

Social Service Team
Outcome
2018~2021 Social Contribution Working Outcome
Activity
Details
Unit
2018
2019
2020
2021
Results of
Social Contributions
Number of participants (yearly)
Person
1,309
1,270
1,311
1,041
Total Expenditure
One Million Won
214
236
749
967
Operating Cost
One Million Won
107
112
379
57
Contributions
(Culture & Arts, etc.)
One Million Won
107
124
390
910
Volunteer Work
Hours per person
Hours
4.6
4.9
4.54
4.46
Relay Volunteer Activities
Number of times volunteering
Number
6
8
5
0*
Number of participants
Person
255
305
402
0*
* In-person volunteer work suspended due to COVID-19